Welcome to Rani Pink: Your Destination for Organic Home Decors
At Rani Pink, we believe that every home deserves to be adorned with exquisite and sustainable decor. We are a home decor company specializing in the design and creation of organic pillow covers, handkerchiefs, and bed sheets. Our commitment to quality craftsmanship, environmental consciousness, and elegant aesthetics sets us apart in the industry.
At Rani Pink, our mission is to inspire sustainable living and promote the beauty of organic home decor. We are dedicated to creating a harmonious balance between exquisite design and eco-conscious practices. Through our thoughtfully crafted organic pillow covers, handkerchiefs, and bed sheets, we aim to provide individuals with the opportunity to enhance their living spaces while making a positive impact on the environment. Our mission is to empower our customers to embrace a more sustainable lifestyle and create homes that reflect their values and individuality.
Our vision at Rani Pink is to be a leading provider of organic home decor, recognized for our commitment to sustainable practices and exceptional craftsmanship. We envision a world where every home is adorned with ethically sourced, organic textiles that contribute to a healthier planet and a more conscious way of living. We strive to be a trusted brand that inspires and empowers individuals to make sustainable choices without compromising on style or quality. Through continuous innovation, collaboration, and a deep respect for nature, we aim to redefine the standard of home decors.
Discover the Beauty of Organic Living
At Rani Pink, we understand the importance of creating a healthy and harmonious living space. That's why we have dedicated ourselves to curating a collection of organic home decor items that are not only visually stunning but also safe for you and the environment. We prioritize sustainable practices and carefully source materials that are free from harmful chemicals, ensuring that your home remains a sanctuary of wellness.
Our carefully crafted collections showcase the essence of Rani Pink's design philosophy. Each piece is infused with creativity, artistry, and an unwavering attention to detail. Embrace a lifestyle that is not only luxurious but also sustainable, as we offer a range of exquisite home furnishings and textiles made from organic materials. Our passion for eco-friendly practices and empowering women artisans shines through every product we curate. From handwoven textiles to organic cotton, each piece reflects the essence of nature's beauty and the skillful craftsmanship of talented artisans. Experience the harmony of luxury and sustainability with Rani Pink.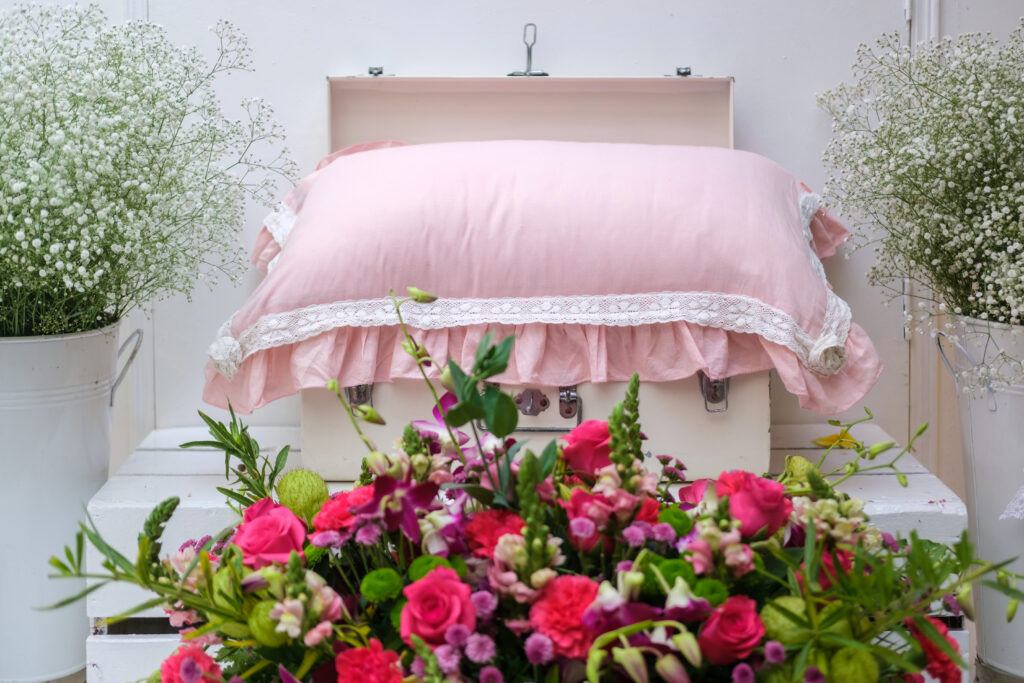 With our mission, vision, and core values guiding us, Rani Pink is dedicated to making a positive impact on both homes and the planet. We invite you to join us on this journey of sustainable elegance and transform your living spaces with organic beauty.
Why Choose Rani Pink Products
Choose Rani Pink for your home decor needs and indulge in the beauty of organic living. Transform your living spaces into havens of elegance, comfort, and sustainability with our exquisite collections. Experience the joy of conscious consumerism and make a positive impact on the environment with Rani Pink today.
Organic and Sustainable
At Rani Pink, we prioritize organic and sustainable practices. Our products are made from carefully sourced materials that are free from harmful chemicals and promote a healthier living environment for you and your family. By choosing Rani Pink, you contribute to a greener future and support eco-friendly manufacturing processes.
Exquisite Craftsmanship
We take pride in the meticulous craftsmanship that goes into every Rani Pink product. Our team of skilled artisans combines traditional techniques with contemporary design aesthetics to create unique and visually stunning home decor items. From the intricate patterns on our pillow covers to the fine detailing on our handkerchiefs and bed sheets, our products reflect the highest standards of quality.
Thoughtful Gifting Options
 Rani Pink products make for thoughtful and unique gifts for your loved ones. Whether it's a housewarming present, a special occasion gift, or a gesture of appreciation, our organic home decor items are sure to delight and leave a lasting impression. Show your loved ones that you care about their well-being and the environment by choosing a sustainable gift from Rani Pink.
Comfort and Functionality
We understand that home decor is not just about aesthetics; it's also about comfort and functionality. Our pillow covers, handkerchiefs, and bed sheets are designed to provide both style and practicality. Our pillow covers are soft and cozy, our handkerchiefs are gentle on the skin, and our bed sheets offer a luxurious and comfortable sleep experience.
Elegant and Timeless Designs
Rani Pink products are known for their elegant and timeless designs. Whether you're looking for bold and vibrant patterns or subtle and delicate motifs, our collections offer a wide range of options to suit your personal style and complement any interior decor theme. Our commitment to artistic excellence ensures that our products add a touch of sophistication and charm to your home.
Joining a Community
By choosing Rani Pink, you become part of a vibrant community of like-minded individuals who value sustainability and aesthetic beauty. Connect with us through our newsletter and social media platforms to stay updated on the latest trends, design inspirations, and exclusive offers. Engage with fellow Rani Pink enthusiasts, share your experiences.